Overview
Lawrence Newman, MD, Professor of Neurology, Icahn School of Medicine at Mount Sinai and Director, Headache Institute, Mount Sinai West, provides his perspectives on key posters presented at the American Headache Society Annual Meeting on the management of patients with migraine.
Listen to summaries of 5 posters presented at the meeting.
Proceed at your own pace and in any order. Each poster perspective is about 5 minutes.
Compare your knowledge against your peers.
Download summary slides to your library.
Content Areas
CGRP monoclonal antibodies
Preventive treatment
Ubrogepant
LY2951742
This activity was developed for headache specialists, neurologists, and other health care providers who manage and treat patients with migraine headaches.
This activity is supported by educational funding provided by Amgen.
Faculty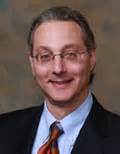 Lawrence C. Newman, MD
Professor of Neurology
Icahn School of Medicine at Mount Sinai
Director, Headache Institute
Mount Sinai West
New York, New York