Overview
Read summaries and gain perspectives on 3 key areas of investigation from posters and abstracts presented at the 2016 ASCO Annual Meeting on management of patients with non-small cell lung cancer (NSCLC).
Review three summaries and key findings that may impact your practice.
Test your clinical skills after reading the narrative.
Compare your knowledge against your peers.
Download original posters.
Content Areas
New trial designs to accelerate investigational drug research
Tyrosine kinase inhibitors
Bevacizumab in advanced NSCLC
The target learning audience is oncologists and other health care providers who manage patients with non-small cell lung cancer.
This activity is supported by an educational grant from ARIAD Pharmaceuticals, Inc.
Faculty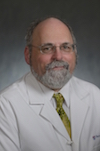 Corey J. Langer, MD
Director, Thoracic Oncology
Abramson Cancer Center
Professor of Medicine
Perleman School of Medicine
University of Pennsylvania
Philadelphia, Pennsylvania